Made and posted multiple times for the period of over last 7 years.
Alternative Cancer Cures and Chronic Dis-eases healing Research and Protocols.
As an Integrative Holistic Health Nutritionist Adviser and Life Coach – I did over a 9 years old research on Cancer Cures – all my work and research I gathered in those most important links here, that most practitioners charge hundreds of dollars for.
I ask for energetic exchange of Donation to what I give here freely to You as a tribute and appreciation to my time devoted to this matter. 
Thank You kindly : DONATE BUTTON. ( Suggested entry donation 55-111 Euro/$ (…) + I TRUST IN YOUR SINCERITY. Hence not putting a Block on access. ) 
Please read my 2 previous blog posts bringing most of my research together, gathered materials, links, info, book recommendations and therapies on alternative cancer treatments available out there now. Mostly well researched, triple checked for accountability – information – forwarded to you and delivered to your doorstep to watch, read, research and decide on your own what to do with it. All I encourage here – is to stay OPEN minded to all solutions out there and never allow yourself to believe in any terminal diagnose given from any doctors. All is relative. Focus on your approach and belief toward dis-ease. Every dis-ease is a wake up call. Your body is trying to tell you something. Tune in and listen. …
1. quantumleapjourney.com/2014/08/24/alternative-cancer-and-chronic-dis-eases-treatments-part-1
2. quantumleapjourney.com/2014/09/14/alternative-cancer-and-chronic-dis-ease-treatments-think-outside-the-box-part-2
Additionally please read my blog post on HEALTH TIPS in a nutshell here – quantumleapjourney.com/2014/11/22/top-health-points-in-a-nutshell-follow-at-least-some-fire-your-doctor-and-reclaim-your-health/
3. From my personal choice – I recommend 5 MUST READ books on Curing and Beating Cancer. There are many more, but I don't want to overwhelm anybody and those will do the job perfectly:
4. "Cancer. Step OUTside the Box" – Ty Bollinger
5. The Encyclopedia of Medical Breakthroughs & Forbidden Treatments – Health Treatments and Little known Therapies for Specific Health Conditions from A-Z"
("The Most Important Health Book of the 21st Century Shows You How to…
Open the Door to a New World of Healing Options
Solve the Mysteries of Reversing Heart Disease, Healing Cancer,
Curing Diabetes, and Defeating Over 60 Additional Medical Conditions"
by David Allen, President, Medical Research Associates. Read more about this book and buy it HERE. )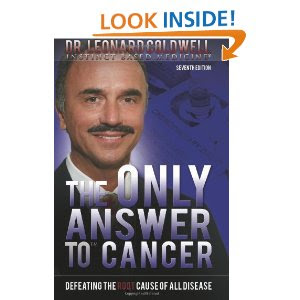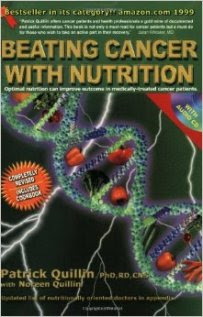 5. Additionally – Study this website thoroughly www.cancertutor.com – AMAZING COLLECTION OF INFORMATION, this www.beating-cancer-gently.com and an absolute MUST www.thetruthaboutcancer.com
Also check the list sheet of all respected alternative and trusted experts and doctors here : http://thetruthaboutcancer.com/experts-info-sheet/
6. Food habits and lifestyle as tools for cancer prevention and treatment from Anti Cancer Project. Download after clicking on link.
7. Therapeutic support of cancer fighting essential oils! – read more HERE.
Eliminate Cancer Building Block from Your Diet NOW book – download TTAC _Eliminate_Sugar_Report. (*TTAC – The Truth About Cancer)
Additionally – read this important article ( amongst hundreds of others I collected in my privite research folder – triple checked for the right source in tuned with my "medical intuitive" senses ) The Bitter Truth About Sugar ! Ditch SUGAR straight away when diagnosed with cancer! and this article as well:
KILL AND STOP THE SPREAD OF CANCER CELLS BY STARVING THEM. HERE'S HOW
Ad.3* SHORTCUT: EXECUTIVE SUMMARY
IF YOU ARE TOO SICK TO READ MUCH,THEN READ THIS SECTION
21 days to a healthier cancer patient
BEATING CANCER THROUGH NOUTRITION: www.patrickquillin.com/nutritioncancer.html
Also have a read here – Cancer Cannot Survive in an Oxygenated, Alkaline Environment .
One of the Integrative Health Institute Id recommend to all cancer patients is based in Mexico – HOPE FOR CANCER :
Ths Institute is run by Dr. Antonio Jimenezis the Founder and Medical Director of the Hope4Cancer Institute in Mexico. Over the past 25 years, he has dedicated himself to bring safe, effective and non-toxic treatment options to cancer patients across the world. Dr. Jimenez leads the only accredited center in the western hemisphere for the Cancer Virotherapy treatment protocol. He is also recognized as a pioneer of many bioregulatory and natural cancer treatment methods such as Sono-Photo Dynamic Therapy, Hyperthermia, PNC-27,AARSOTA Bio-Immunotherapy (Cancer Vaccine), Irreversible Pepsin Fraction Bio-Immunotherapy, Hyperbaric Oxygen Therapy, Cold Plasma Ozone Therapy, IV Protocols and many more. Always at the leading edge, Dr. Jimenez is easily one of the most progressive integrative medicine specialists in the world today.
x x x
Additionally – A FULL REPORT ON 60+ ANTICANCER HERBS! – phenomenal source!
PLUS ON TOP OF ALL OF THAT – REMEMBER THAT WE ARE ENERGETIC BEINGS! WHAT YOU THINK AND YOUR APPROACH ACTUALLY MATTERS ! ( MIND BODY SPIRIT CONNECTION / HEALING EMOTIONAL BODY is of UTMOST IMPORTANCE HERE ALONGSIDE THE RIGHT NUTRITION AND HEALTHY PROTOCOLS . I can guide you towards the right healing techniques on emotional / psychological / spiritual healing modalities myself.
I have gathered a great database of some of these and many other books and materials in PDF formats to be read on computers, many important articles, papers, excerpts from books in my resources. Please contact me if you are interested in FULL QUANTUM LEAP CELLULAR DETOXIFICATION session with ME.
Blessings
Stay well, Open and in vibrant Health x
X donations welcome 🙂
Health disclaimer: – something that due to the crazy system we live in – I need to post here which is ridiculous but needs to be done :
I do not claim to be an expert in these fields ( cancer, degenerative dis-eases mentioned above) or to have medical or professional – doctor's expertise ( in formal sense of this word ). I simply encourage each person reading the information contained on this website related to health and healing to draw their own conclusions as to the potential benefits of each complementary and alternative cancer treatment and alternative cancer therapy listed above. I am an Integrative and Intuitive Health & Wellness Coach, Adviser helping with Your Quantum Leap Journey into Self Empowerment and rebuilding Your health through Nutrition and many other Health modalities related to Mind Body Spirit.
MY currency is my Energy/Frequency I hold and Transmit. I Do Transmission and Guidance with SOUL BODY FUSION energetic Alignmentvia online .
quantumleapjourney@gmail.com
QA